Warning! Candid Confessions Below!
Over the last few years I've become more and more convinced that I am not healthy. I've been irritable, tired, and just plain grumpy. I have had moments of inspiration, like starting this blog, but I've been fighting headaches, fatigue, and down right laziness!
I really like a good Cheeseburger, like
Twisted Root Burger Co
! I like them so much, that at almost 34 years old I am now 5'9" and 190 Lbs. I was 205 earlier this year, but I've had some healthier eating in the last few months.
New Input: Juice Fasting
So this past week I've been reading Dr. John Gray's book:
"The Mars and Venus Diet and Exercise Solution"
(Affiliate Link). Amazing book! He goes on to explain that most men in the USA are
Dopamine
deficient and most women are
Serotonin
deficient.
In his book, Dr. Gray describes men who are dopamine deficient. One thing he points out that floored me, because it related to many of the areas I've been fighting, was focus! In a section describing young boys, especially those showing symptoms of ADD/ADHD (which are related to severe low dopamine), Dr. Gray describes the condition of most men and boys in the USA;
"When required to focus on something that doesn't 'seem' relevant or to the point, their brains begin to shut down. They often seek immediate gratification, require extra stimulation, and lose interest very quickly. With increasing attempts to focus, these children (men/boys) deplete dopamine supplies and demonstrate symptoms ranging from boredom, tiredness, and restlessness to hyperactivity, impulsiveness, and disruptiveness... With increased dopamine, the patient experiences to different degrees a surge in clarity, pleasure, energy, and motivation. A brain fog lifts..."
Symptoms of Low Dopamine in men can include:
Low Energy at Home (or where routine and comfort exist) and yet High energy at work (IF new engaging activities exist or there are problems to solve).
Declining interest or passion in relationships.
Inattentiveness and Impatience.
Impulsiveness
Forgetfulness
Highly Solution Oriented
Emotional Unavailability.
Tunnel Vision
Boredom and/or Addictions
Needing Space and Distance
Inconsistency
Loss of Attraction
Under-responsiveness to the needs of others.
He goes on to describe the similar list for women, with different symptoms related to female physiology.
In his book he describes how fasting, and dietary changes, along with increase in certain kinds of exercise (while avoiding the wrong types of exercise) can bring these imbalances back into balance.
Fat, Sick and Nearly Dead... The Movie
So then, Friday night (06/06/14) my wife and I are surfing Hulu looking for something new to watch and I come across a video other people have been telling me to watch but I never have.
In the documentary, "
Fat, Sick, Nearly Dead
",
Joe Cross
goes on to describe how he was over weight, and suffering from strange reactions to histamine in his body. He goes on a 60 day Juice Only fast. Looses a ton of weight, BUT feels MORE energy and health, and his mysterious symptoms go away!
Well out of the mouth of two or three witnesses! I've been hearing about fasting for some time, even felt led of the Holy Spirit to start a fast weeks and weeks ago, but never did. I've listened to Kenneth Copeland on the spiritual benefits of fasting in his series: "
Fasting and Prayer
".
SO here I am now.
I started a version of Joe's fast, adapted from other research my wife has done, (who started her own health journey about a month ago) and my own needs and tastes (what I can and cannot tolerate).
I'm going on a blended juice (as opposed to a juice only with no fiber) fast. I'm doing this from Saturday 06/08/14 to Saturday 06/14/14. It is now day two! We shall see how this goes. I anticipate better things this week. I may go longer, I may not.
But I'm definitely changing my lifestyle. Does this mean I'll never eat at Twisted Root Burger again? NO! It means I'll be treating those meals as "treats" on occasion, not daily food. If I make better decisions regularly, I can still have Burger, Cake, and Ice Cream from time to time.
So how has it been so far?
I tried the
Mean Green Juice
advocated by Joe Cross.
I threw up in the sink immediately!
LOL... too many burgers and shakes stored in my taste buds maybe.
If I had to drink that everyday, I'd just quit. So that won't work. Although, I do understand that in time, as I get healthier, my taste buds will change and I'll start to enjoy things I didn't before. So on that note, I'm adapting. Rather than quit on day one, I'm going to try different combinations of things.
I may be a little fruit heavy in the beginning. But I'll find ways to adapt and change, and maybe, just maybe, I'll eventually like that Mean Green!
Tips:
I've discovered two things NOT to do!
I don't like Kale... yet.
You should NOT put RAW garlic into a juicer when you are new to juicing... work up to that one later!
I have found some things that worked. Less of this, and more of that... I think it's personal. Do what you can tolerate, but push yourself to want more. I started working myself up to to this with things using the
Naked Juice Green Machine
drinks, a few years ago.
Those are much too high in fruit to be your only source of nutrition during a fast, but if you are new to juicing try drinking that until you go from tolerating it to liking it. Then work up to juicing yourself, one a day, then you can work to a juice only fast.
I guess the lesson here, is don't just "Try It" and then give up when it's not all roses. If the original plan doesn't work (recipe in this case) adapt, find a way to make it work...
As
Yoda
would say:
"Do or Do Not... There is no try!"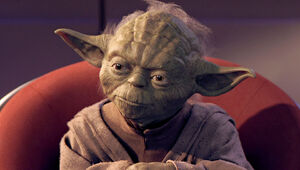 "Do or Do Not... There is no try!"
So, there it is. My line in the sand. I'll tell you how it went next week!
This Weeks Resource:
Dr. John Gray
"The Mars and Venus Diet and Exercise Solution: Create the Brain Chemistry of Health, Happiness, and Lasting Romance"
This practical guide reveals how diet, exercise, and communication skills combine to affect the production of healthy brain chemicals. The Mars and Venus Diet and Exercise Solution addresses the unique needs of men and women. With great insight and vision, John Gray examines the different emotional issues that govern mood, motivation, and passion in men and women. He goes on to explore how men and women lose weight differently and provides effective tools to eliminate addictions and food cravings.
And now I leave you with a question:
What would it take for you to start doing something about your health?
To Respond Leave A Comment on This Post